If you want to search beyond our library catalogue, please login or register for new member.
TEST GODS : TRAGEDY AND TRIUMPH IN THE NEW SPACE RACE
TEST GODS : TRAGEDY AND TRIUMPH IN THE NEW SPACE RACE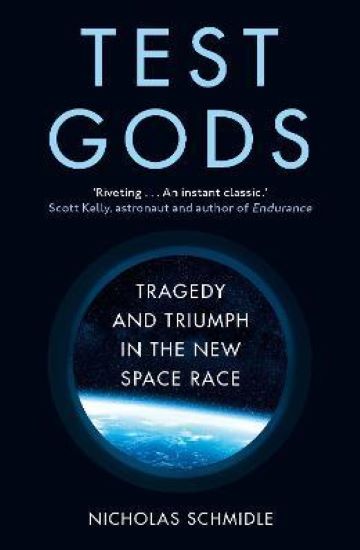 Based on exclusive inside reporting, New Yorker writer Nicholas Schmidle tells the remarkable story of the test pilots, engineers, and visionaries behind Virgin Galactic's campaign to build a space tourism company. Schmidle follows a handful of characters-Mark Stucky, Virgin's lead test pilot ; Richard Branson, the eccentric billionaire funding the venture ; Mike Moses, the grounded, unflappable president ; Mike Alsbury, the test pilot who lost his life ; and others-through personal and professional dramas, in pursuit of their collective goal : to make space tourism a reality. Along the way, Schmidle weaves his relationship with his father-a former fighter pilot and decorated war hero-into the tragedies and triumphs that Branson's team encounters out in the Mojave Desert as they design, build, and test-fly their private rocketship. Gripping and novelistic, Test Gods leads us, through human drama, into a previously unseen world-and beyond.
Author
NICHOLAS SCHMIDLE
ISBN
9781786331861
ISSN
Call Number
387.8092273 : SCH 2021
Publication
HUTCHINSON
Year
2021
Physical Desciption
X, 333 PAGES : ILLUSTRATION ; 24 CM
Subject
VIRGIN GALACTIC -- EMPLOYEES
SPACE VEHICLES -- UNITED STATES -- TESTING
TEST PILOTS -- UNITED STATES

Related Name
URL