If you want to search beyond our library catalogue, please login or register for new member.
JAMIE'S AMERICA : EASY TWISTS ON GREAT AMERICAN CLASSICS, AND MORE
JAMIE'S AMERICA : EASY TWISTS ON GREAT AMERICAN CLASSICS, AND MORE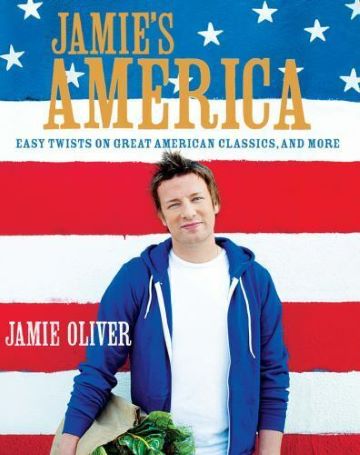 The incredible diversity in American cooking was a real revelation to me. So although I went looking for "quintessential American food," my conclusion is that there is no such thing; instead there's a huge wealth of seriously exciting dishes. Many of us outside of America may think we already know all there is to know about it from movies or the occasional holiday, but the truth is that this doesn't even scratch the surface. In many ways, the country is still a bit of a mystery to us. This trip was my chance to explore the ingredients, food culture, and traditions within this incredible country. I felt that I knew cities like New York and Los Angeles pretty well, but this time I ventured beyond the neighborhoods I was familiar with and into areas better known for their immigrant communities. I was rewarded with some of the most incredible food I've ever tasted. The story was the same when I moved beyond the big cities. Whether it was Creole cooking in Louisiana or soul food in Georgia, the Mexican influences in Arizona or the hearty cowboy cuisine of Big Sky Country, every place I went had its unique treasures. I came back with more recipes than I knew what to do with, and although it was tough, I managed to narrow this book down to 120 of my absolute favorites. These are my takes on some of the best food I came across, as well as a few things I made up along the way. I hope you enjoy them, and maybe even discover new and inspiring sides to America you've never seen before. Enjoy!
Author
JAMIE OLIVER
ISBN
9781401323608
ISSN
Call Number
641.5973 : OLI 2009
Publication
THE PENGUIN GROUP
Year
2009
Physical Desciption
359 PAGES : ILLUSTRATIONS (CHIEFLY COLOUR), PORTS (CHIEFLY COLOUR) ; 26 CM
Subject
TRAVEL -- UNITED STATES
FOOD HABITS -- UNITD STATES

Related Name
URL