If you want to search beyond our library catalogue, please login or register for new member.
LOOK INSIDE : THE WOODS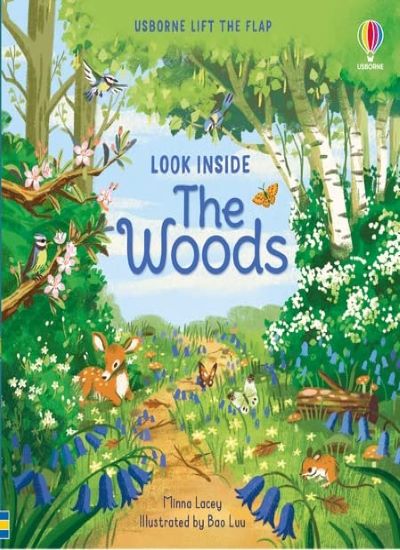 Look through the trees, see under leaves and discover what's lurking behind the bushes in this beautifully illustrated flap-book. Young nature lovers will enjoy opening the flaps to discover hidden animals and amazing facts. Look out for birds, squirrels, foxes and bears and find out how trees and woods help make our planet a better place to live.
Author
MINNA LACEY
ISBN
9781474968881
ISSN
Call Number
577.3 : LAC 2021
Publication
USBORNE PUBLISHING LTD
Year
2021
Physical Desciption
1 VOLUME UNPAGED : COLOUR ILLUSTRATIONS ; 23 CM
Subject
NATURE -- JUVENILE LITERATURE
FOREST AND FORESTRY -- JUVENILE LITERATURE
FOREST ANIMALS -- JUVENILE LITERATURE

Related Name
BAO LUU (ILLUSTRATOR)

URL