If you want to search beyond our library catalogue, please login or register for new member.
BEAUTIFUL THINGS : A MEMOIR
BEAUTIFUL THINGS : A MEMOIR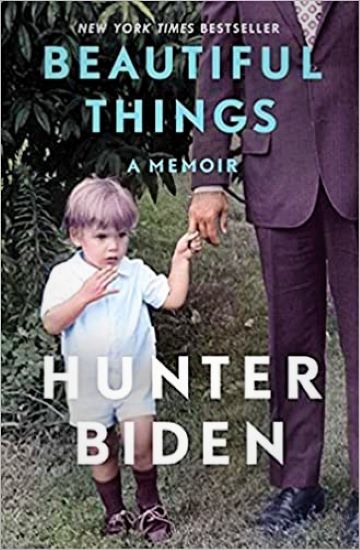 When he was two years old, Hunter Biden was badly injured in a car accident that killed his mother and baby sister. In 2015, he suffered the devastating loss of his beloved big brother, Beau, who died of brain cancer at the age of 46. These hardships were compounded by the collapse of his marriage and a years-long battle with drug and alcohol addiction. In Beautiful Things, Hunter recounts his descent into substance abuse and his tortuous path to sobriety. The story ends with where Hunter is today--a sober married man with a new baby, finally able to appreciate the beautiful things in life.
Author
HUNTER BIDEN
ISBN
9781398507296
ISSN
Call Number
973.934092 : BID 2021
Publication
SIMON & SCHUSTER
Year
2021
Physical Desciption
IX, 255 PAGES ; 24 CM
Subject
LAYWERS -- UNITED STATES
RECOVERING ADDICTS -- UNITED STATES
AUTOBIOGRAPHIES
CHILDREN OF PRESIDENTS -- UNITED STATES -- BIOGRAPHY

Related Name
URL