If you want to search beyond our library catalogue, please login or register for new member.
10 TEN-MINUTE BEDTIME STORIES
10 TEN-MINUTE BEDTIME STORIES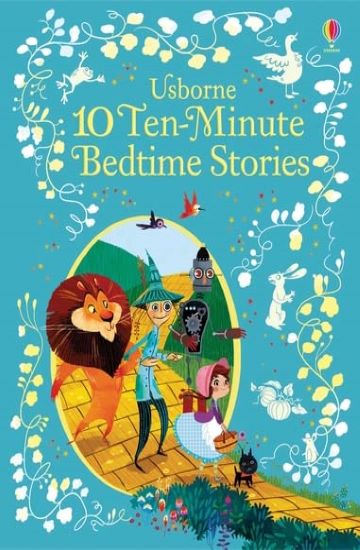 Follow the yellow brick road into Oz, explore the Snow Queen's icy palace and join Alice in Wonderland in this collection of much-loved stories, including classic fairytales Cinderella and Sleeping Beauty. Each beautifully illustrated tale in this hardback book takes just ten minutes to read – perfect for dipping into at bedtime.
Author
ISBN
9781474938044
ISSN
Call Number
JF : TEN 2018
Publication
USBORNE PUBLISHING LTD
Year
2018
Physical Desciption
256 PAGES : COLOUR ILLUSTRATIONS ; 21 CM
Subject
BEDTIME
BEDTIME -- JUVENILE FICTION
CHILDREN'S STORIES

Related Name
URL